Posts for: June, 2017
By Gentle Dentistry, P.A.
June 22, 2017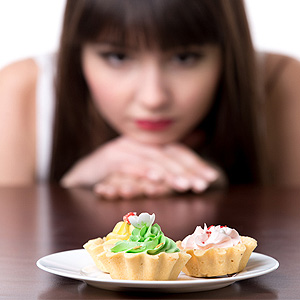 We've waged war for decades against tooth decay through oral hygiene and the increasing use of fluoride, nature's "super weapon" against this disease. And yet, tooth decay remains a significant health problem.
One major reason is refined sugar found in many processed foods. In the 1970s researchers raised concerns about the fat content of many processed foods, so manufacturers began removing fat from their products — along with much of the flavor. To compensate, they added sugar. Today, three-quarters of approximately 600,000 food products contain sugar.
This has increased average individual consumption to 90 pounds of sugar annually. The World Health Organization says we should consume no more than 20 pounds annually, or about 6 teaspoons a day. A single can of soda contains 4 teaspoons, two-thirds of the daily allowance.
High sugar consumption is an obvious threat to dental health: decay-causing bacteria thrive on it. But the trend has also been linked to serious health problems like diabetes and heart disease.
Hopefully, changes in public policy will one day modify the addition of sugar in processed foods. In the meantime, you can take action for yourself and your family to create a more healthy relationship with this popular carbohydrate.
Shop wisely. Learn to read and understand food labels: steer clear of those containing sugar or large numbers of ingredients. Become acquainted with sugar's many other "names" like corn syrup or evaporated cane juice. And maximize your shopping on a store's outer perimeters where you'll find fresh fruits, vegetables and dairy products, rather than the middle aisles with "boxed" processed items.
Avoid sugar-added drinks. Limit consumption of sodas, sports drinks, sweet teas or even juice to avoid added sugar. Make water or sugar-free beverages your go-to drinks. It's much better to eat sugar naturally found in fresh fruits and vegetables, where fiber helps slow it's absorption in the body, than to drink it.
Exercise. Depending on your condition, physical exertion is good for your overall health. It's especially beneficial for your body's ability to metabolize sugar. So with your doctor's advice, exert your body every day.
It's important to engender a proper relationship with sugar — a little can go a long way. Putting sugar in its rightful place can help you avoid tooth decay and increase your chances of greater overall health.
If you would like more information on sugar's impact on dental and general health, please contact us or schedule an appointment for a consultation. You can also learn more about this topic by reading the Dear Doctor magazine article "The Bitter Truth About Sugar."
By Gentle Dentistry, P.A.
June 07, 2017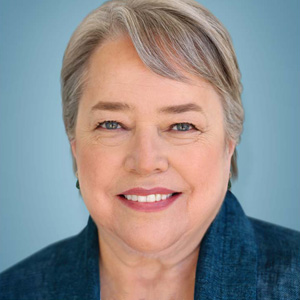 In her decades-long career, renowned actress Kathy Bates has won Golden Globes, Emmys, and many other honors. Bates began acting in her twenties, but didn't achieve national recognition until she won the best actress Oscar for Misery — when she was 42 years old! "I was told early on that because of my physique and my look, I'd probably blossom more in my middle age," she recently told Dear Doctor magazine. "[That] has certainly been true." So if there's one lesson we can take from her success, it might be that persistence pays off.
When it comes to her smile, Kathy also recognizes the value of persistence. Now 67, the veteran actress had orthodontic treatment in her 50's to straighten her teeth. Yet she is still conscientious about wearing her retainer. "I wear a retainer every night," she said. "I got lazy about it once, and then it was very difficult to put the retainer back in. So I was aware that the teeth really do move."
Indeed they do. In fact, the ability to move teeth is what makes orthodontic treatment work. By applying consistent and gentle forces, the teeth can be shifted into better positions in the smile. That's called the active stage of orthodontic treatment. Once that stage is over, another begins: the retention stage. The purpose of retention is to keep that straightened smile looking as good as it did when the braces came off. And that's where the retainer comes in.
There are several different kinds of retainers, but all have the same purpose: To hold the teeth in their new positions and keep them from shifting back to where they were. We sometimes say teeth have a "memory" — not literally, but in the sense that if left alone, teeth tend to migrate back to their former locations. And if you've worn orthodontic appliances, like braces or aligners, that means right back where you started before treatment.
By holding the teeth in place, retainers help stabilize them in their new positions. They allow new bone and ligaments to re-form and mature around them, and give the gums time to remodel themselves. This process can take months to years to be complete. But you may not need to wear a retainer all the time: Often, removable retainers are worn 24 hours a day at first; later they are worn only at night. We will let you know what's best in your individual situation.
So take a tip from Kathy Bates, star of the hit TV series American Horror Story, and wear your retainer as instructed. That's the best way to keep your straight new smile from changing back to the way it was — and to keep a bad dream from coming true.
If you would like more information about orthodontic retainers, please contact us or schedule an appointment for a consultation. You can learn more about this topic in the Dear Doctor magazine articles "Why Orthodontic Retainers?" and "The Importance of Orthodontic Retainers." The interview with Kathy Bates appears in the latest issue of Dear Doctor.